As most of you know Garrett and I made our big move to Portland for school on the 13th of August. We are pretty much all settled in now...there are just a few more pictures to hang. :) We are now just waiting for school to start...it starts monday the 27th. I want to update you on the past two weeks. I am going to break it up ino 3 posts; this one, one year anniversary, and the coast. So, here we go.
Monday (13th) Garrett and I met my mom and family at our apartment and headed off at 8:00 AM for Portland. It seemed like a really long drive, even though it was only 7 hours. Poor Garrett had to drive a huge 24- foot truck, because the truck company was out of the 10 and 16 foot. We got it for the price of a 10 foot, though. Anyways, he had a heck of a time driving it! We got here safely, though. Eliseo, Dionna, and the girls met us at our new apartment to help us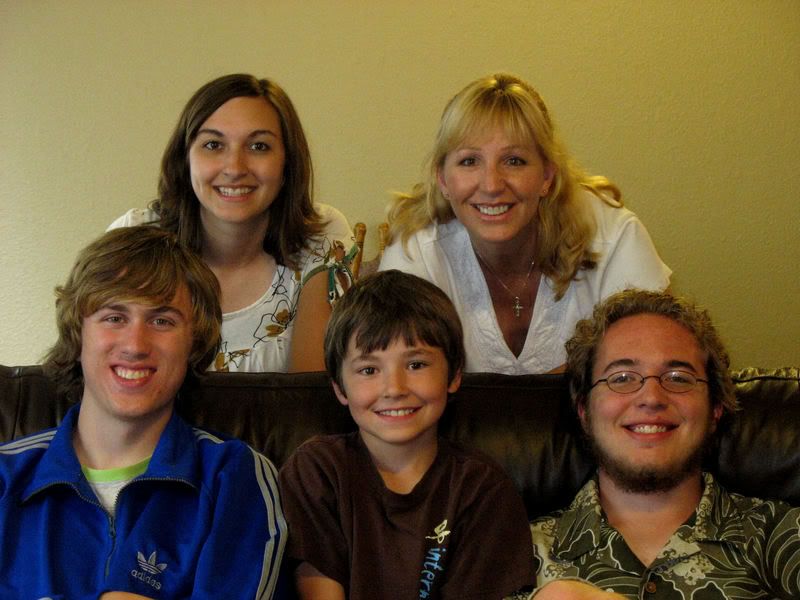 unload and unpack somethings...which was so helpful! Thank you you guys! And girls you did a great job helping me with kitchen! :) Anyways, it was hard saying goodbye, but at least we know it really isn't goodbye. We will be home soon! My mom and brothers stayed in Portland for a few days and had their own little vacation. I was glad to have my mom there for a few days to help me sort of ease into things. I still wasn't ready to say goodbye, but like I said it isn't really goodbye. Things went smoothly and now we are trying to figure out the city of Portland and settle into our new lives here.