Today is my birthday! I turned 19 today at exactly 2:38 P.M. For some reason I was really excited for this brithday. I didn't have anything big planned or anything. I just think that I am glad that I don't have to say I am married and 18 anymore! haha. Anyways, I want to share some of my day with you. :)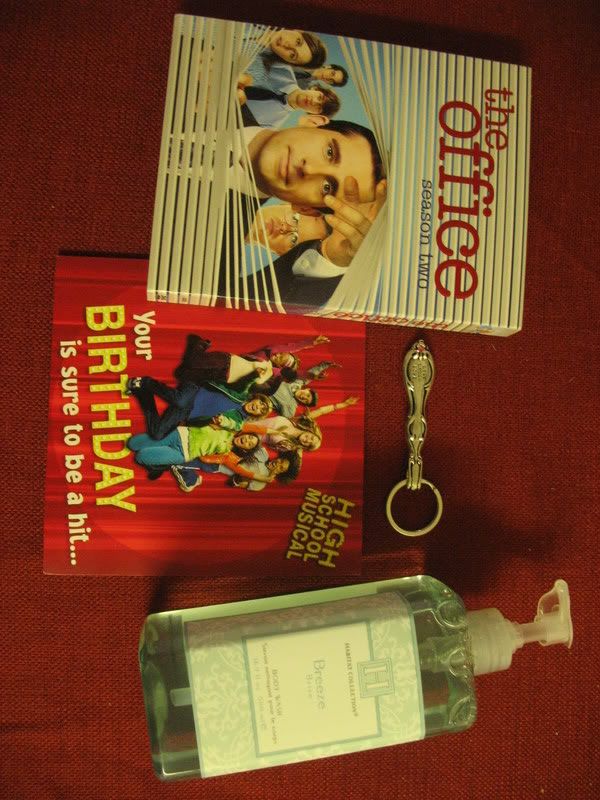 I had the opportunity to sleep in this morning...but didn't. I got up at about 7:30 and opened my presents from Garrett. He got me some body wash, a really cute key chain that says "live*laugh*love," a High School Musical card that when you open it it plays the song "Breaking Free," and "The Office: Season two DVD!" I was so excited!
Then we went to breakfast/lunch at Sonic and headed off to Best Buy to look at SLR digital cameras. I am getting one with my birthday money so I wanted to compare. I think I have settled on the Canon Rebel XT. I have had Canons my entire "photography life" and am comfortable with them. Anyways, then we went to a park to play frisbee, but the sprinklers went off while we were there! There are so many people out today because of the great weather. So, we ventured back home and watched one of the four discs of The Office.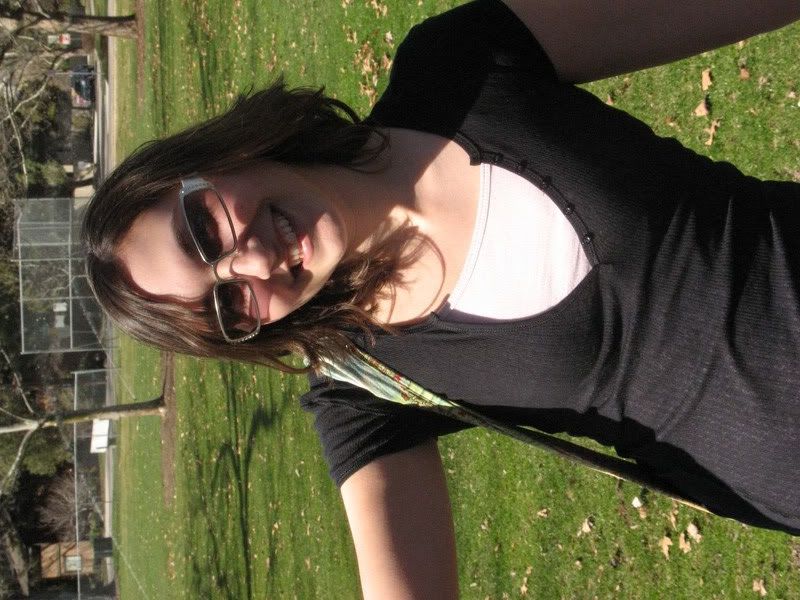 Now, we are relaxing a bit and are going to leave soon to put in our names for dinner tonight. My awesome home team gave me a gift card to The Cheesecake Factory and so we are eating dinner there tonight. The only thing is that they do not accept reservations and there is usually a two- three hour wait! Can you believe that? Anyways, I am really excited.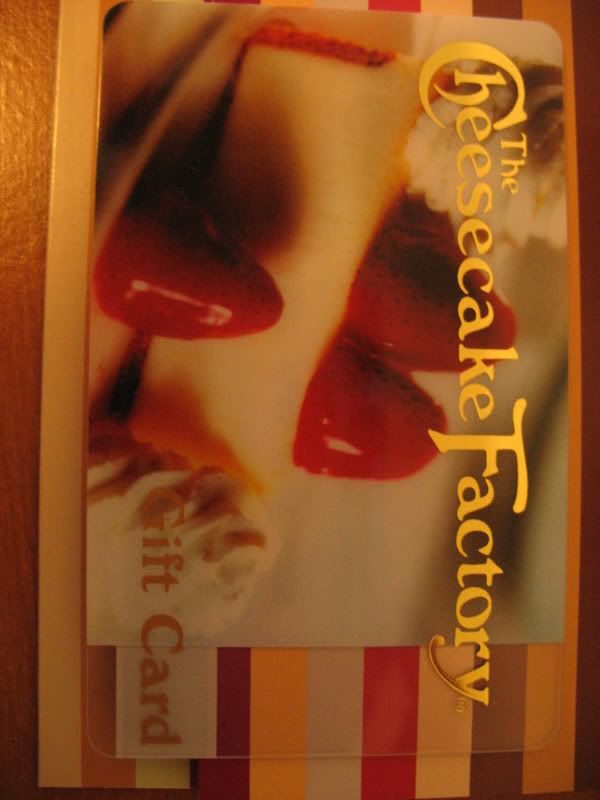 Last night my home team had a little party for me and another girl in home team, Brittany. We both have the same birthday! Anyways, we had a BBQ with hamburgers, hot dogs, salad, and chips. They even got a cake for us! They're so sweet.
Oh yeah, for those of you who thought I had to work this morning, I did, but got it off and Garrett's boss told him he could have the day off too. How nice, huh! Well, that is my day so far and I am really enjoying it! What a great day!