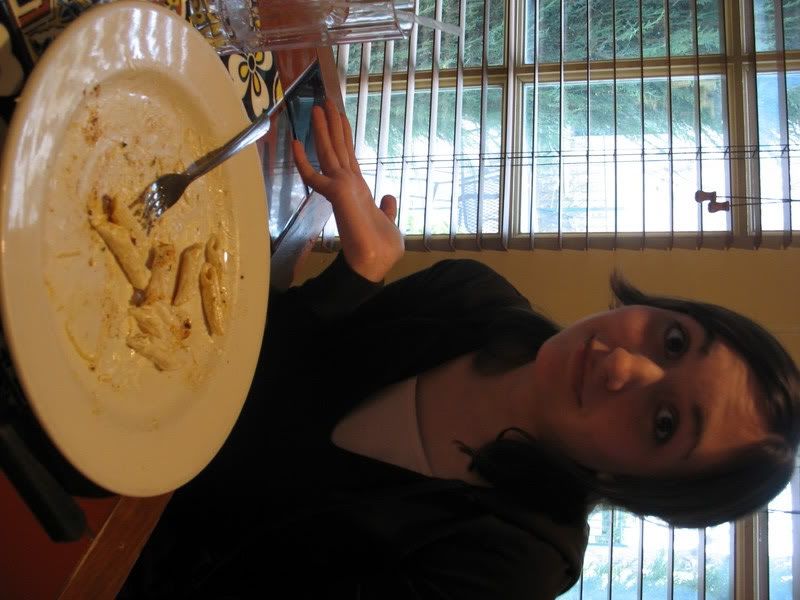 According to my wonderful father-in-law (who I will show this when he returns from Africa) I never can finish all the food on my plate. Every time we go out he comments on how I can't finish it. Well, that is not true! I have finished all the food on my plate before. But resturaunts give you such big portions sometimes it is very hard to eat it all. Plus, I like being able to take some of it home to have for a snack later.
Well, Garrett and me went to dinner at Chilis (my
favorite
resturaunt) on Friday night. I get one of two things at Chilis...the baby back ribs or the grilled shrimp alfredo. So, I decided on the grilled shrimp alfredo and it was delicious! I was so hungry too. So, I decided that I was going to finish my WHOLE plate just so I could take a picture and show Eliseo when he gets back that I ate all the food on my plate! Well, as you can see from the picture I didn't quite make it. I was SO close, though. I just couldn't force another bite...
:( I only had 8 noodles left!
What a close victory...but not quite. Maybe next time I will be hungry enough to finish it all...